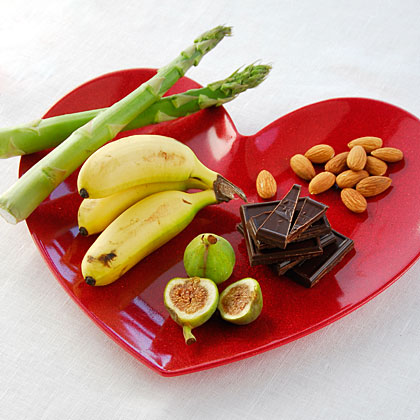 It's the week before Valentine's Day, and everyone is abuzz with ways that you can treat your sweetheart this holiday. But here's one that we haven't talked about yet: Aphrodisiacs! Aphrodisiacs work by sending blood to all the right body parts and the word itself derives from the Greek goddess of love, beauty, pleasure, and procreation – Aphrodite. Here's a list of some healthy aphrodisiacs you can incorporate into your Valentine's Day meal. But don't ignore this list the other 364 days of the year - aphrodisiacs are good anytime!
Sexy Fruits and Vegetables: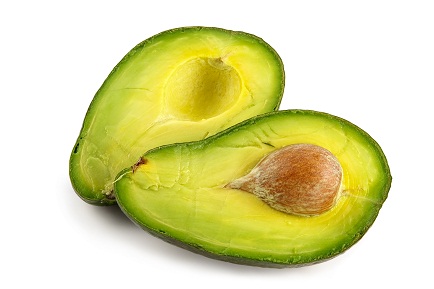 Dates – Since the time of Cleopatra, this rich and exotic fruit was a symbol of feminine sweetness (Hercules ate Figs 3 times a day!).
Peaches & Apricots – Juicy and flavorful with delicate fuzz, these fruits promote sensuality.
Raspberries & Strawberries - Ideal for dipping in chocolate, or savoring on their own
Banana – The shape, texture and sweetness promotes inspires other sensual treats
Cucumber – The shape and odor of this veggies increases feminine desire.
Asparagus – Long stems, tasty tips and instant effect on odor made this veggie an aphrodisiac hit.
Avocados grow in pairs and remind of a male organ. Creamy and soft, they are considered an aphrodisiac for women.
Black Truffles – A rare form of mushroom, this delicacy is found by female pigs who find them to be an aphrodisiacs as the scent is similar to their male counterparts. Napoleon ate truffles before meeting Josephine. Interestingly to 18% of the population thinks truffles taste like dirty socks, so if your sweetheart is among them, it might be best to steer clear.
Spice Things Up: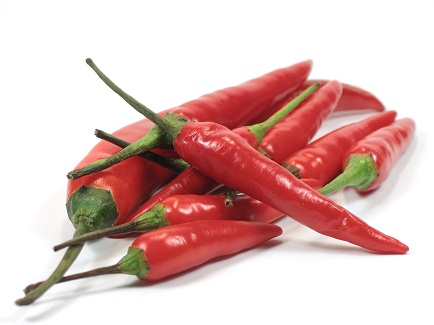 Cinnamon, nutmeg, ginger and pepper tingle the tongue and other body parts
Chili Pepper quickens the pulse and simulates the release of arousal
Honey – Cupid dipped his arrows in honey, so you know it must be an aphrodisiac. As a symbol of a sweet life, honey or mead was given to newlyweds and is included into many wedding traditions today.
Garlic increases sensibility and strength in men. They pyramid builders were said to eat lots of garlic and the Romans fed it to the gladiators!
Vanilla – this rare and exotic flavor increases the blood flow.
And since Valentine's Day isn't complete without chocolate, try our Heavenly Raw Chocolate Mousse

Raw Chocolate lowers your blood pressure. Various studies have indicated that the phenols lower blood pressure by gobbling up free radicals, which are responsible for a whole host of diseases and accelerate the aging process. But beware—not every kind of chocolate has this effect. The findings indicated that milk interferes with the absorption of antioxidants and negates the health benefits.
So when ordering Chocolate for your Valentine: Say "Raw, please!" Raw Cacao is the #1 source of antioxidants and magnesium, plus it's an aphrodisiac. Need I say more?
Make your Valentine's Day a healthy and sexy one with the recipe below for this raw chocolate mousse: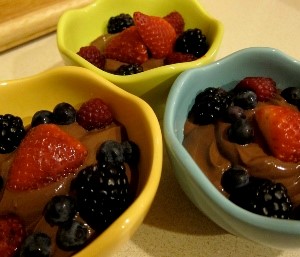 Ingredients:
5 Dates soaked until very soft with pits removed (Tip: you can soak the dates overnight in water to soften)

2 Avocados

1 Cup Almond or Soy Milk

1/2 Cup Raw Cacao Powder

1 Ripe Banana

Optional: Maple syrup or agave nectar and strawberries or raspberries for decoration
Directions:

First blend dates in a food processor until they become a paste, adding a touch of the almond milk if necessary. Scoop out avocado meat and add with the rest of the ingredients to the food processor. Blend until smooth. Be sure to scrap the edges of the bowl a few times to incorporate everything. Taste and add maple syrup or agave nectar if you want to make a sweeter version. Did you know that by adding organic berries to the raw chocolate you increase the antioxidants by three-fold? So add some raspberries or strawberries and let it chill for 15-30 minutes before serving.
Enjoy any of the above taste sensation, 100% guilt, gluten and dairy free! They're delicious, healthy and sexy!